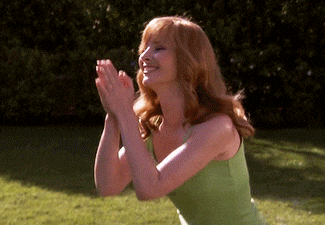 The Portishead Soapbox Race 2017 has so far been an enormous success. With tens of thousands of unique visits, we hope that the soapbox will be a great way to support local businesses as well as our charity, St. Peter's Hospice.
The event cannot take place without the support of local businesses and hard work from our volunteers, so a huge thank you for helping to make this happen.
WHATS HAPPENING?
SoapBox teams will take turns to get their cart around the twists and turns of the 350m course. The aim is to get to the bottom with the fastest time possible. Of course it's soapbox racing, so there will be tight gaps, quick turns and even a few jumps!
HOW ARE WE DOING IT?
We are starting with a bang this year and plan to have as many people involved as possible.
The event will have a camera crew working to film the whole event which will be shown live, as well as replays of spectacular moments to the crowd using a big LED screen outside the Lido. The event will also be streamed live on Facebook and YouTube, which means your company could get a global audience!
We have videographers on hand to make a video of the day as well as photographers for lasting memories.
The event will be a fun day out for the whole family. We will have things to entertain the young children, racing to entertain the adults and big kids and our event village to keep everyone fed and watered.
As a sponsor we want to make the day as enjoyable as possible for you, whether you are taking part by entering a team, having a trader stall in our small event village, or supplying branding to be put on the course.
To keep things simple, we have gathered all the information you may need to be able to supply banners, pitch a gazebo or build your soapbox.
- SPONSORS LOGO
Please email your logo to us so that we can add you to our sponsors page. We also need a short description about your business (maximum 50 words).
Please send -
- High resolution company logo
- Maximum of 50 words company description
- website link
- BANNERS
If you are supplying banners for the course, they will need to follow the below guidelines;
Size: 1700mm x 700mm with eyelets
DPI: 300 minimum.
Please give Mark at Your Final Vinyl a call on 07979 746 353 or drop him an email at yourfinalvinyl@gmail.com to discuss.
- GAZEBOS
If you have organised with us to have a gazebo at the event, you will be situated in our event village outside the Lido Cafe.
Unless otherwise previously discussed, your marquee will need to be 3m x 3m or smaller. The gazebo MUST have a method of being held in place. It can get pretty windy and we don't want you to have to chase it around the lake grounds!
The gazebo positions are on the grass area therefore pegs or weights can be used.
- CUSTOM ARTWORK
If you are a lead sponsor (£1,000 or above), then some artwork will be created for you. For this to happen, we need some information from you. A high resolution image of your logo will be required for us to create your banners or panel prints. If you require any other information on the banner, please let us know.
We will send a proof of artwork to you before it is printed. Please email us your artwork and we will check it for you.
- ENTERING A TEAM
Are you entering a team with your sponsorship? Do you have what it takes to build an entertaining or exhilarating soapbox?
You will need to have a read through the rules and regulations of the soapbox race. Each sponsor that has a valid team position, will need to get in touch with us to book their spot. We will need to know;
- Team name
- Number of people in team (up to 6)
- Team contact number
- Team contact email address
If you have any questions that aren't covered above, please get in touch and we will help as best we can.